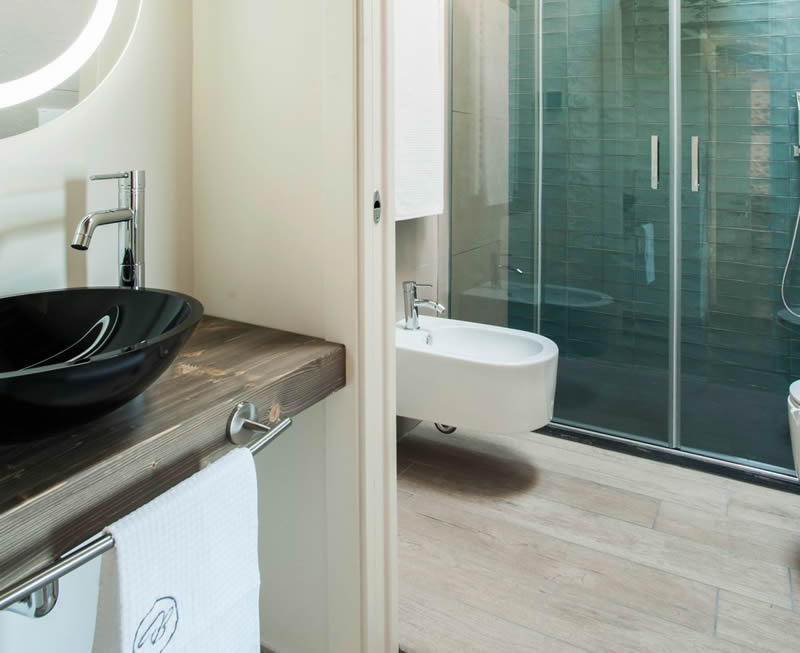 The round white bed move the eye and the mind: the moment you open the door, you just want to get on it.
The round shape suggests a series of engaging emotions: freedom of movement, possibility to break the roules.
Stones, wood and lights represent a unique material consistency that dominates the entire suite. And that white moon in the middle of the room – that now you can really touch with a finger – will show you the way to your dreams of freedom.
Gallery
White Moon Suite
The white elegance of White Moon fills the mind with dreams and magic.
Informations
To know the payment and cancellation conditions, checkin and checkout times and all other conditions of stay, consult the dedicated page.