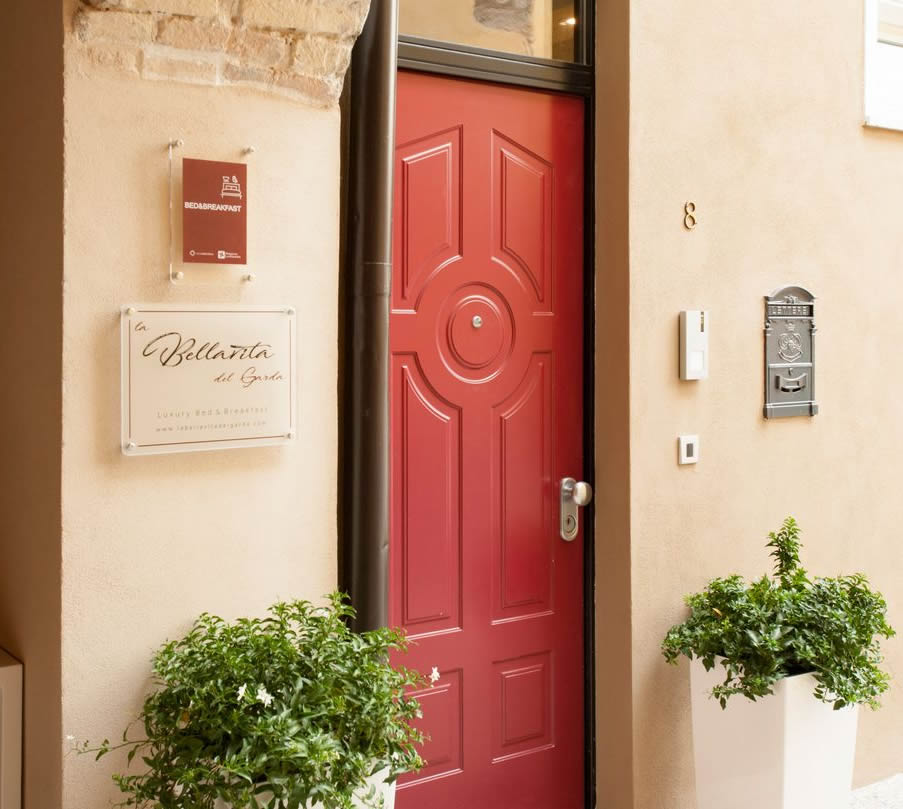 B&B La Bellavita
del Garda
The building that houses our B&B was originally a small local shop, specialized in selling typical products of the Garda area. Like many other activities of the time, the shop was connected to the second floor, which housed the owners' house.
The long restoration work ended in 2018: during it, walls and stones vaults – hidden under layers of paint and cement – have emerged.
The beauty of the original structure could not' be hidden anymore: after months of intense work, we brought to light the original walls, suitably reassembled and made safe.
Now in the rooms and the flats of our B&B you can breathe a rustic and timeless atmosphere, deliberately combined with modern and sophisticated forniture. With this contrast, we wanted to bring out the simple, ever-present beauty of our Bel Paese.
Our
Rooms
Rusticity and modernity are the key words that describe our rooms: simple, elegant and time-less.
Our
flats
Our flats have been designed to give you the warmth of Italian homes, but always with a touch of style.
Struttura nuovissima in posizione centrale al paese e comoda per accedere al porticciolo. Interni molto raffinati, arredati con materiali pregiati, gusto e funzionalità. Originale soluzione per la bella e ampia doccia, collocata in camera alle spalle del letto, separata da una quinta. Sara è una padrona di casa molto accogliente, attenta e discreta

Stefano

The staff there were second to none and made us feel so welcome. Nothing was to much effort. We would thoroughly recommend this property.

Aaron

The rooms are immaculate, really cool designs and very functional. View over lake Garda whilst having a superb breakfast. Sara (host) was incredibly helpful during the stay.

Laurie