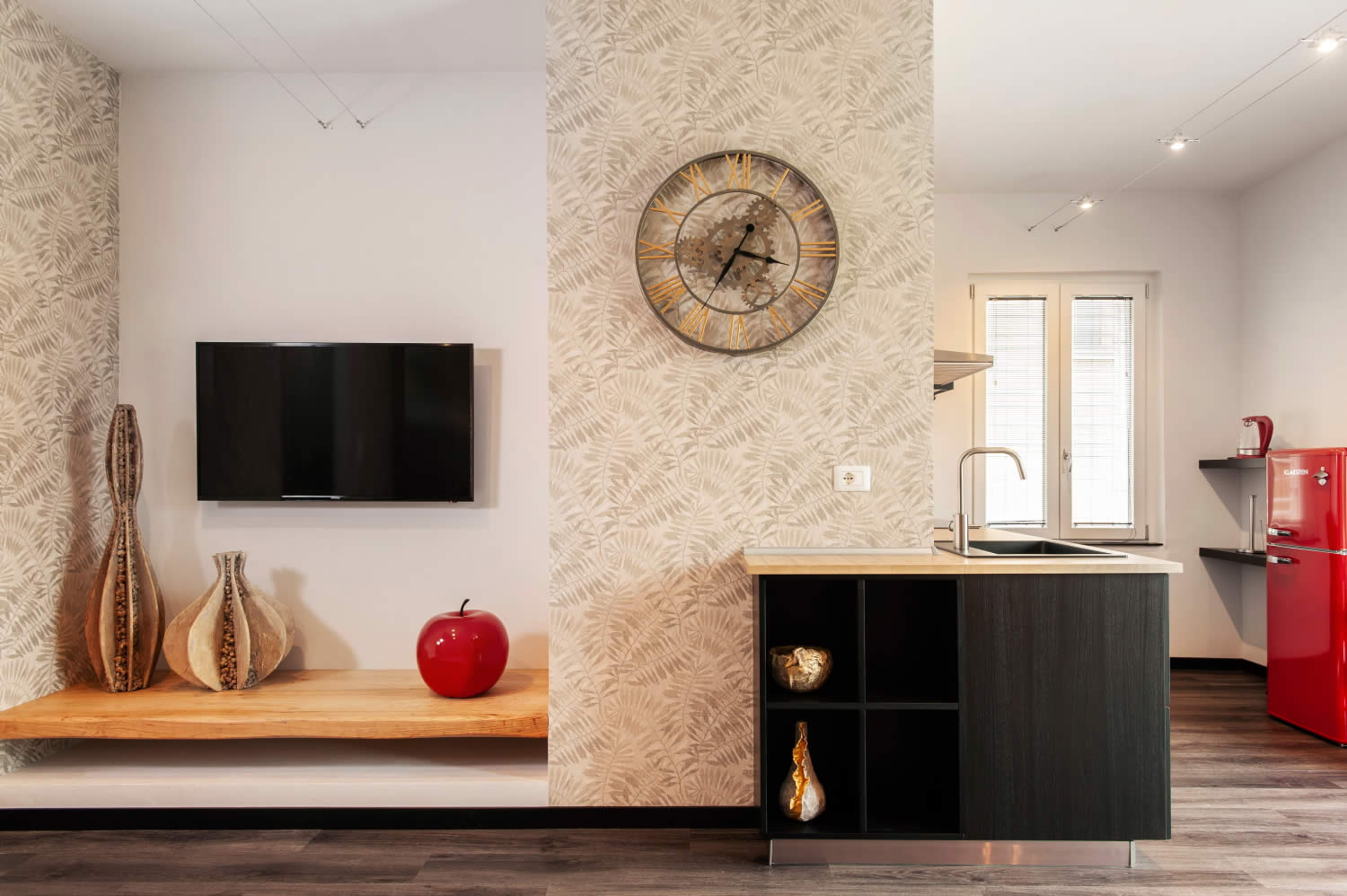 In this location you will be pervaded by a sense of familiarity, transmitted from the small garden where you can relax and eat outside. This spacious apartment has been designed and built paying attention to shapes and colours. The aim was only one: to offer you a relaxing stay. Here you can enjoy everything that Garda Lake is able to give. If beauty is in the eye of the beholder, we wish you to anticipate in your mind the wonders that you will see on your holiday.
Spacious and
perfected in all details
A three-room apartment situated on the ground floor with independent entrance. The Green Life Apartment consists of a living area with a table, a separate kitchen, a sofa bed, a double room and a bedroom with two bunk bends, a sink in the ante-bathroom and a bathroom. The garden is accesible by a glass door, and is equipped with a table for outdoor dining.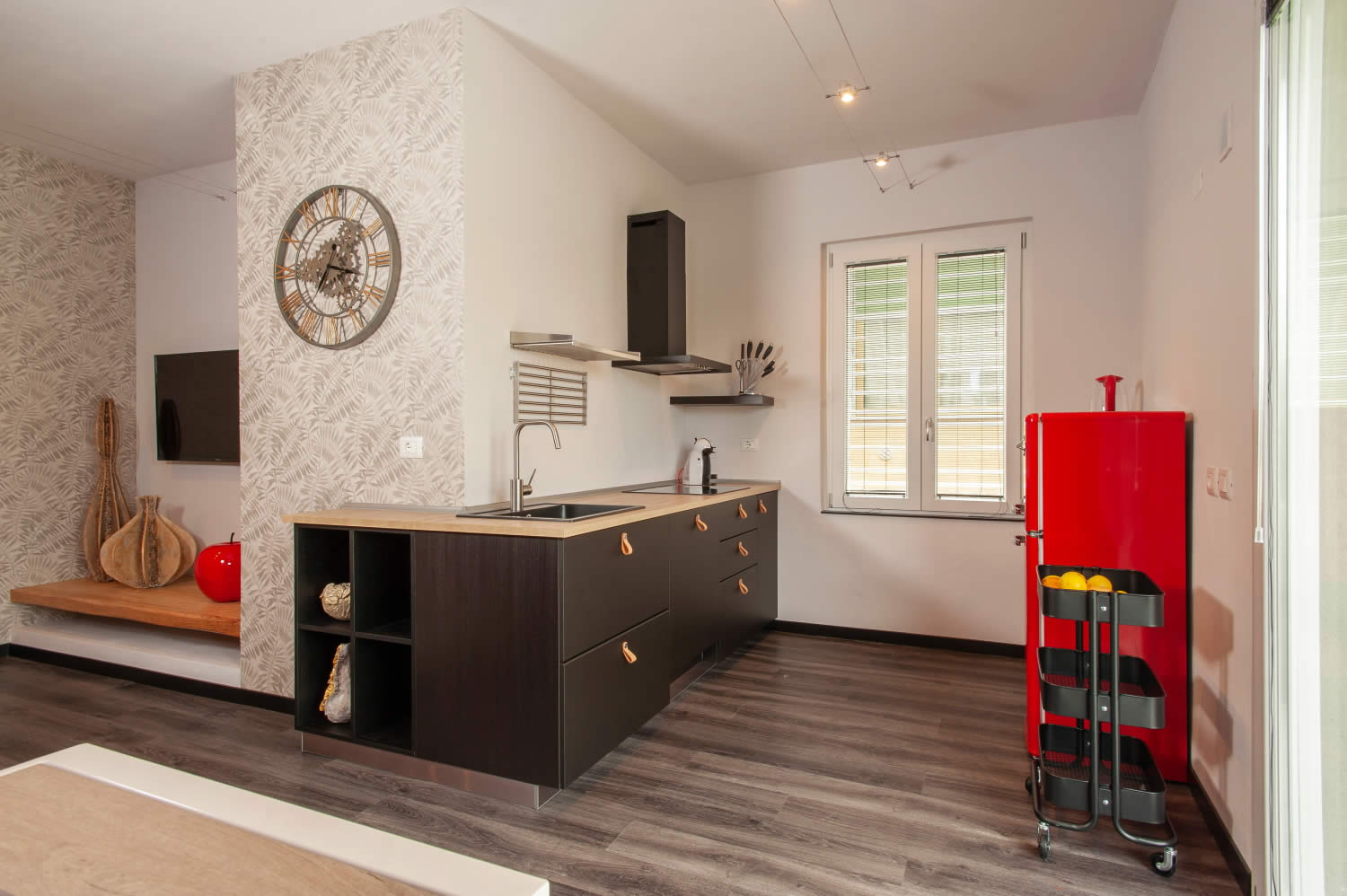 Informations
To know the payment and cancellation conditions, checkin and checkout times and all other conditions of stay, consult the dedicated page.