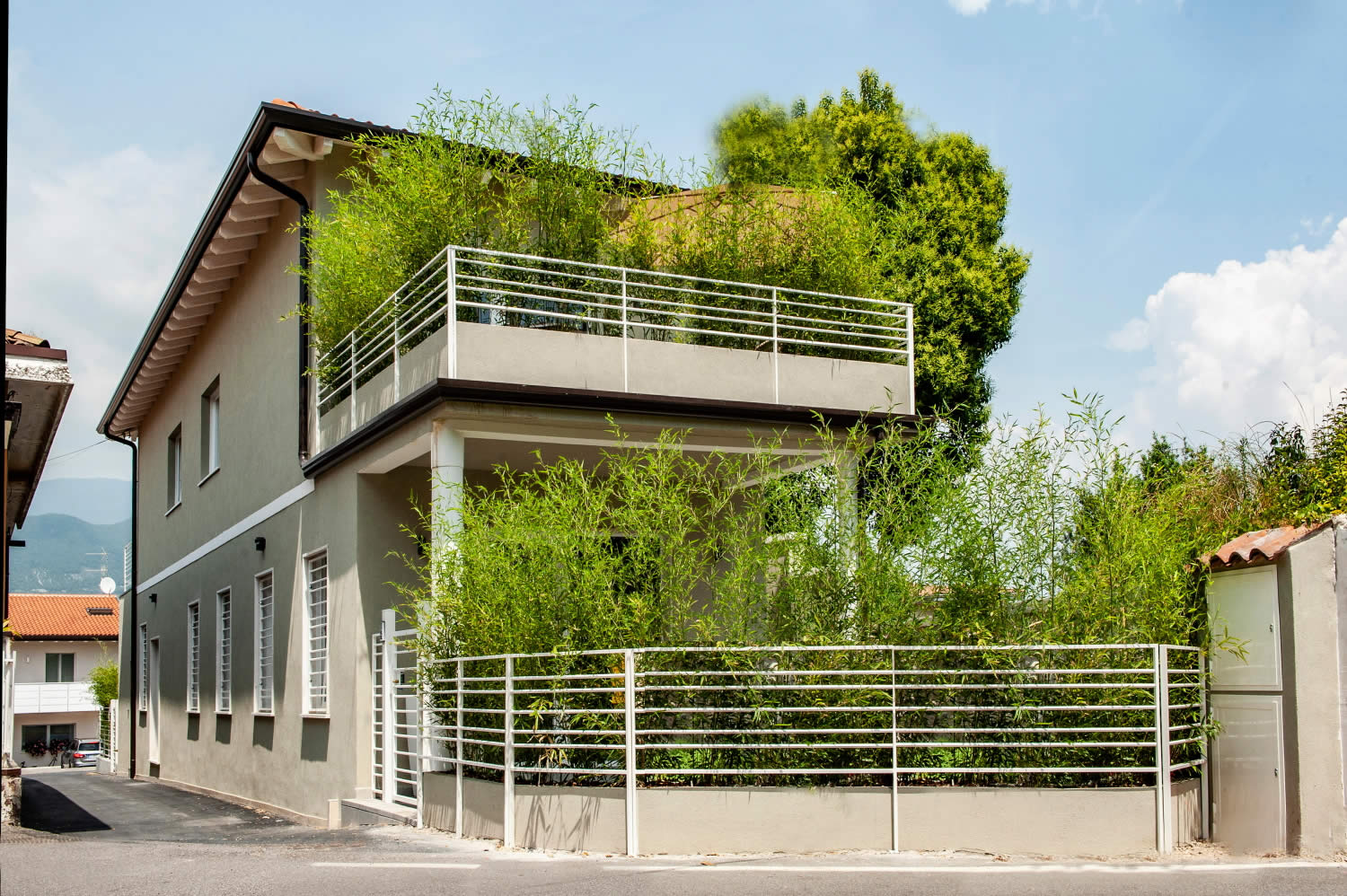 Going up the stairs, you begin to imagine what will be beyond the door: a pleasant and relaxing atmosphere of soft colors. If you imagine yourself up there, you will be filled with subtle pleasure: as if you were on a stilt, protected from the elevated, almost ancestral, position. But here you have no dangers or challenges to overcome: you just have to get involved in this sense of peace.
The apartment is an open space (45 sq.m.) on the first floor of the building, with an independent entrance. The Terrace Loft consists of a living area with a dining table, a sofa and a kitchen, a bed and a bathroom (hidden behind a sliding door). Through a glass door, from the living area you can access the terrace (20 sq.m.), from which you can admire the old town of the village, and the green area, with a table and everything you need to relax.
Informations
To know the payment and cancellation conditions, checkin and checkout times and all other conditions of stay, consult the dedicated page.